Dedicated Legal Services
Standing Up for You & Your Rights
Proudly Serving Clients for 10 Years
Personal Injury & Family Law Attorney in Towson, Maryland
Having a sudden legal situation such as an injury, a family issue, or criminal charges can leave your life turned upside-down. In these serious matters, it is in your best interest to let an experienced attorney guide you through the legal process. For over a decade, I have been providing individuals and families with legal counsel through complicated issues. Call my office in Towson, Maryland for a free consultation.
Matthew I. Wyman
Attorney at Law
As a life-long Baltimore area native, I have seen firsthand the need for reliable legal representation in a variety of important matters. For over a decade, I have been proud to provide individuals and families throughout my community with knowledgeable counsel and, when needed, aggressive litigation services to help them pursue the results they feel they deserve. From years of experience in criminal defense cases to personal injury claims, family law, and more, I am ready to help you seek a favorable outcome. If you are in Annapolis, Ellicott City, or the greater Baltimore area, contact me at The Law Firm of Matthew I. Wyman in Towson, Maryland today to schedule a free consultation.
LEARN MORE ABOUT ME
Experienced Legal Representation
Aggressive Litigation
Having an attorney who is well-versed in handling cases in the courtroom is vital when you are confronted with a serious and contentious legal matter. I have the litigation experience and aggressive approach you need to make sure your voice is heard, your rights are upheld, and to see that you are put in a favorable position to pursue the most positive outcome available to you in your case.
Extensive Knowledge
As your attorney, I will draw from more than a decade of experience and a deep understanding of the law to provide you with legal counsel you can rely on. Throughout the process, from our initial consultation to the completion of your case, we will work together at every stage to make sure you understand all of your legal options and that your best interests are always the priority.
What You Can Expect When You Work with a Skilled Attorney
---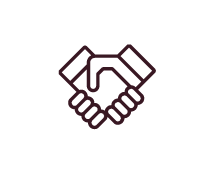 Personal Attention
You will be working directly with me without going through a staff of paralegals and middlemen for the guidance you need.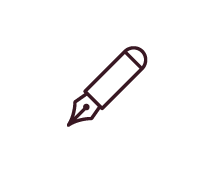 Clear Communication
I make it a priority to remain available and accessible to listen to your input, hear your concerns, and answer your questions.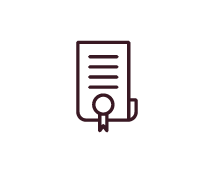 Detailed Service
When your future depends on the outcome of your case, you deserve an attorney who will make sure all of your bases are covered.
Guiding You Through Complicated Legal Matters with Confidence
Legal matters can be stressful in many different ways. From the sudden impact of criminal charges or a personal injury resulting from an accident or contentious family issues or making the decision to create an estate plan, you can benefit from the knowledge of a skilled attorney on your case.
For the past 10-plus years, I have focused the efforts of my law firm on giving my clients legal representation they can trust in a wide range of complex and important situations. At The Law Firm of Matthew I. Wyman, you can feel confident that I will prioritize your best interests at every step.
Matters involving criminal charges or the possibility of a DUI conviction or other traffic violations can put you at risk of receiving severe penalties. From heavy fines and jail time to losing your driving privileges, you can't afford to face these issues on your own. Let me stand by you as you pursue a positive result.
If you have been injured in an accident, and you believe it was caused by someone else, you may be eligible to receive financial compensation that can be used to pay your medical costs, cover for lost wages if you are unable to work, or repair property damage. I will help you to file your claim and pursue damages.
Family issues are often stressful and emotional. Whether your situation involves divorce, child custody, or other important areas of your family relationships, your best option is to let a knowledgeable family law attorney help you seek fair treatment as you take steps toward a fair and satisfying outcome.
You shouldn't be left to deal with your legal matters on your own. In order to seek a positive result, let me lead the way. If you are in the greater Baltimore area, Annapolis, or Ellicott City, contact me at The Law Firm of Matthew I. Wyman in Towson, Maryland today.